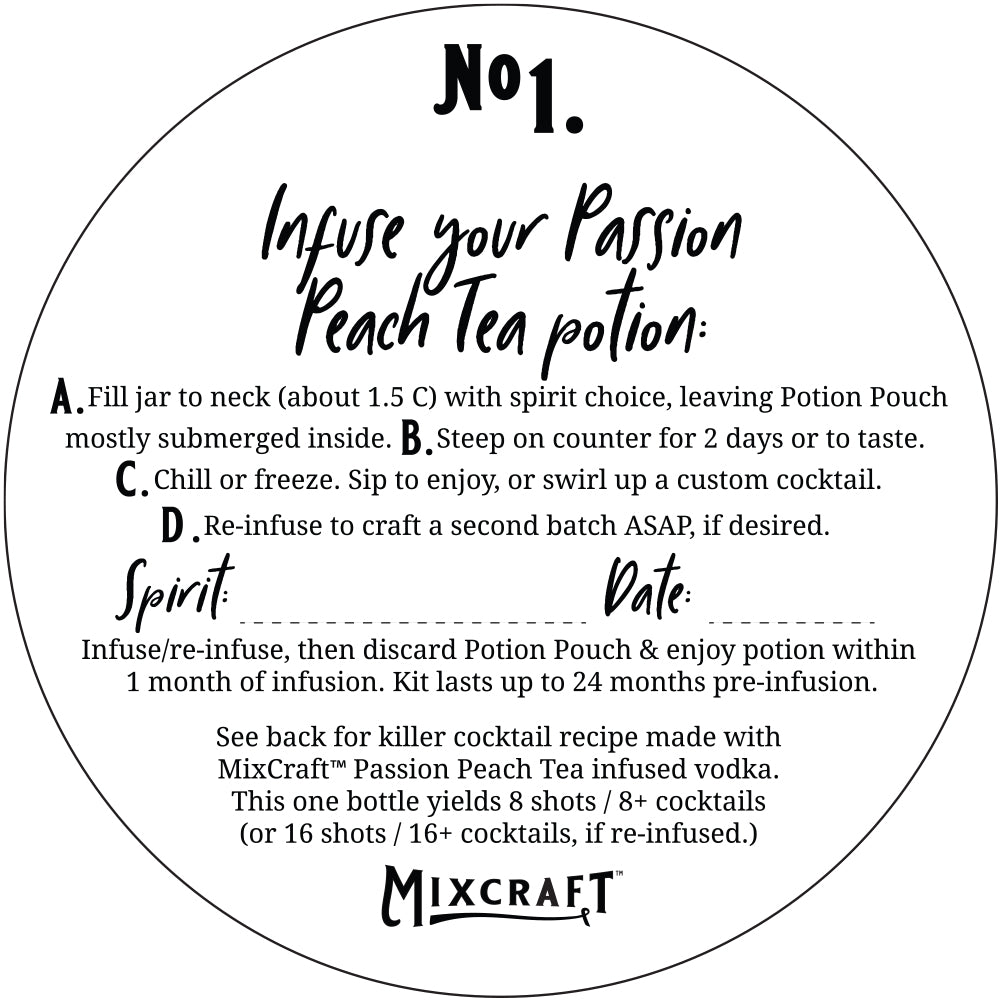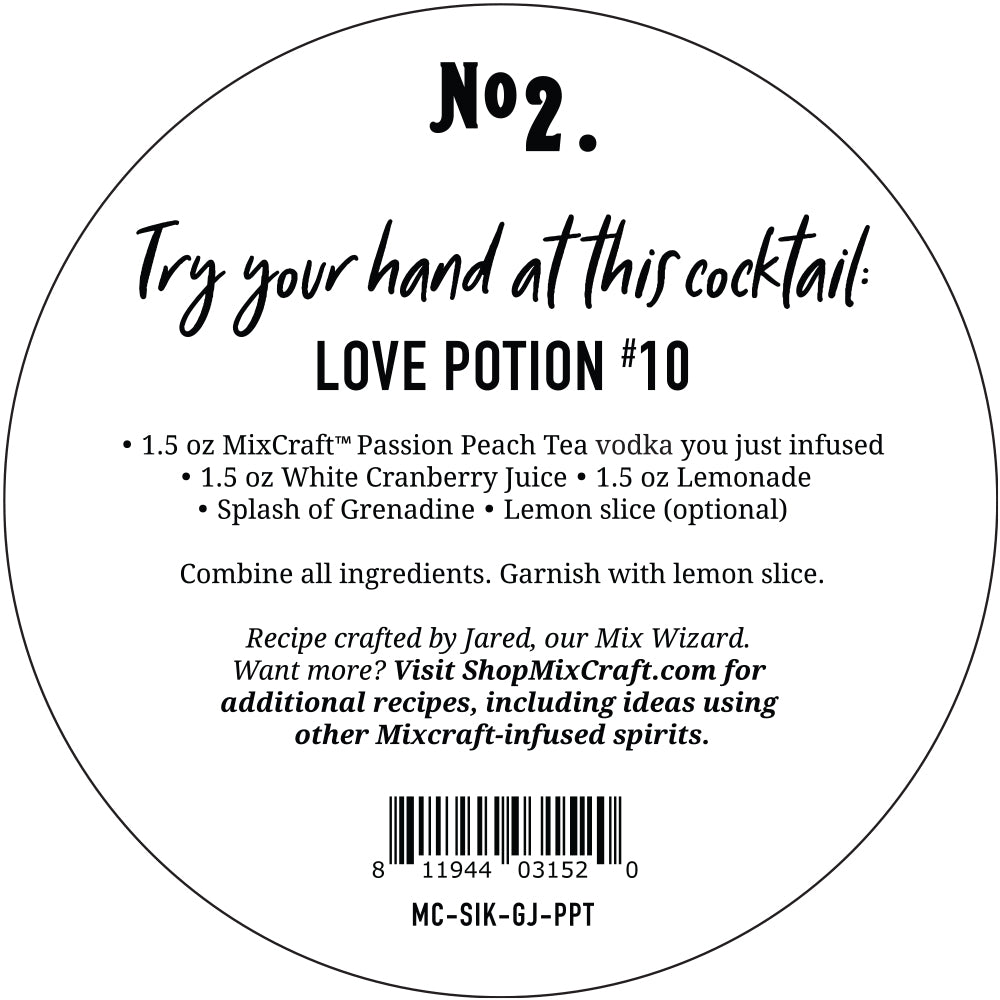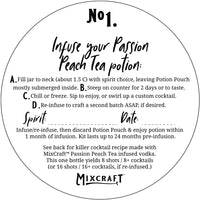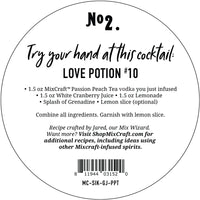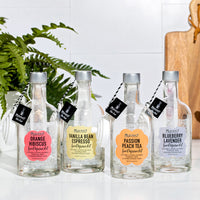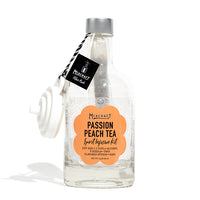 Passion Peach Tea Spirit Infusion Kit
Staying in? Summer celebration? Entertaining guests? Enter the easiest alcohol infusion kit around. No gritty ingredients to strain out, no chunks of dried yuck floating in your drink. No added sugar—just fresh, incredible taste that comes from the highest-quality all-natural fruit and spices (Ingredients like bee pollen and elder flower? But of course.) We even provide the funnel for bottle filling, so there's no mess for you. We've thought of it all, so you can focus on making your happy hour even happier. How's it done? Just add 1.5 cups of your favorite alcohol to steep your own flavored potion in days. Sip straight. Or add yummy extras to mix a custom cocktail. Makes up to 16 drinks.
FLAVOR PROFILE: 
Passionfruit, Peach & Tea combine with undertones of flowery orange, safflower & elder, creating a clean that's fruity & refreshing.


WHAT YOU GET WITH YOUR KIT: 
Infusion-ready glass bottle with metal lid:
7.25"H x 3"DIA, 375ML capacity
Isn't it the cutest? We designed the label to be removed—please reuse the bottle to grant it its next life.
Passion Peach Tea Potion Pouch:
NET WT 8 g (0.28 oz) 
Filled and ready for you, tucked inside the bottle, containing our exclusive blend of goodies that will make your infusion wicked good. You add nothing but your favorite alcohol.
The Passion Peach Tea Potion Pouch contains this: 
German-blended black OP tea, Orange flowers, Safflower petals, Elder flowers, Bee pollen, Peach, Passionfruit.
But none of this: 
Gluten, Preservatives, Added sugar or sweeteners, Artificial flavors or colors.
Collapsible silicone funnel
A nice little addition to your kitchen tool arsenal. 
Instruction tag
Contains infusion how-to, plus our Mix Wizard's recipe for his craft cocktail, aptly named "Love Potion #10".  

HOW TO CRAFT A KILLER PASSION PEACH TEA SPIRIT WITH THIS KIT:  

Place 1 Potion Pouch in your Spirit Infusion Kit bottle. Fill bottle with 1.5 cups of your chosen spirit. (Vodka, Gin & Bourbon are great choices with the Orange Hibiscus flavor profiles.) 
Steep 2 days or to taste. First steep makes 8 shots/cocktails.
Chill or freeze & sip or shoot straight. Or swirl up a simple cocktail by mixing with a sparkling water for a skinny cocktail. To try your hand at a truly impressive concoction, follow our Mix Wizard's cocktail recipe for the craft cocktail listed on the packet. The "Love Potion #10" recipe is also featured on Food Network's Food.com site. Or search recipe #542358. Want more options? Check out our Recipe Book.
Re-infuse Potion Pouch with another round of spirits, if desired, to yield another 8 shots/cocktails. Discard Potion Pouch & enjoy potion within 1 month.