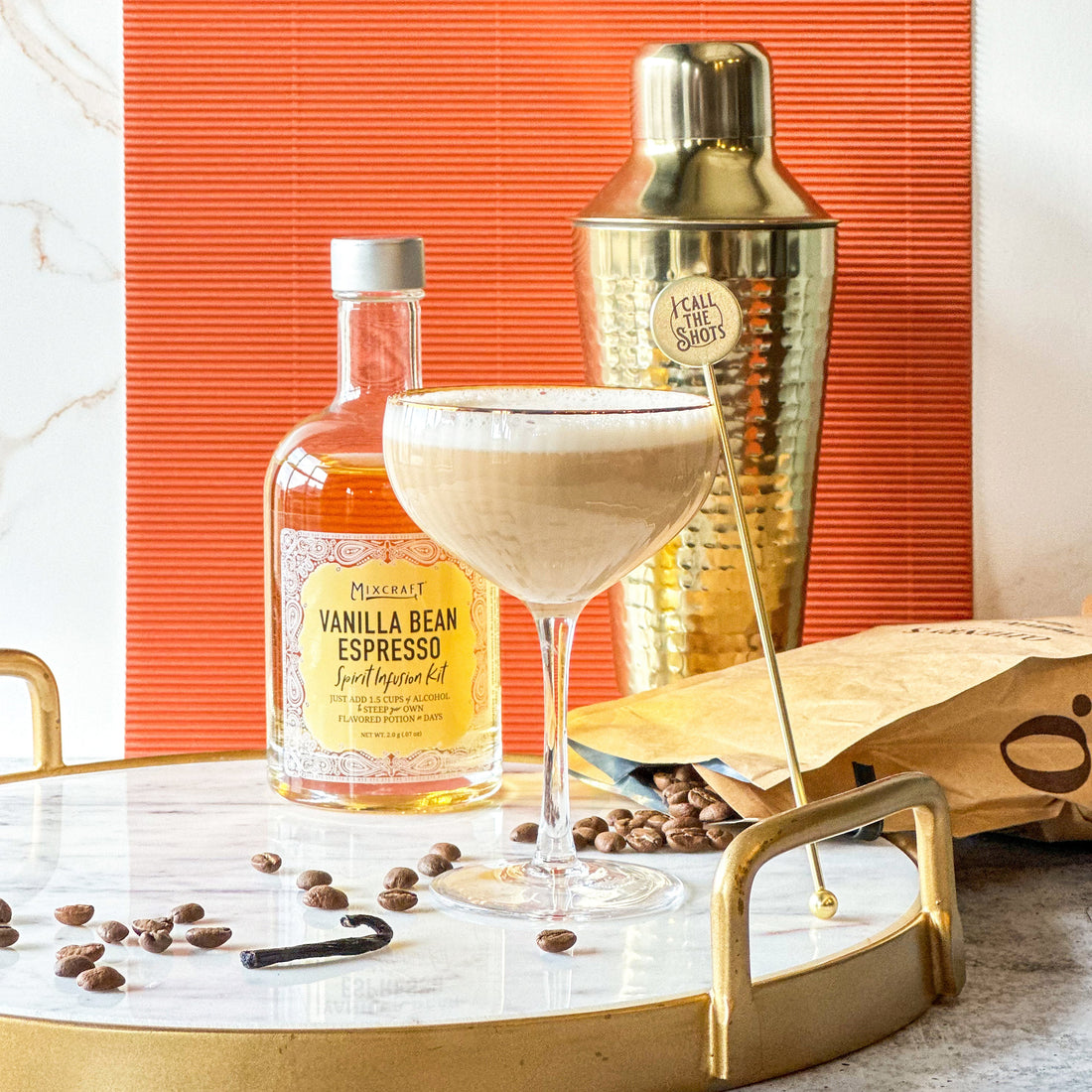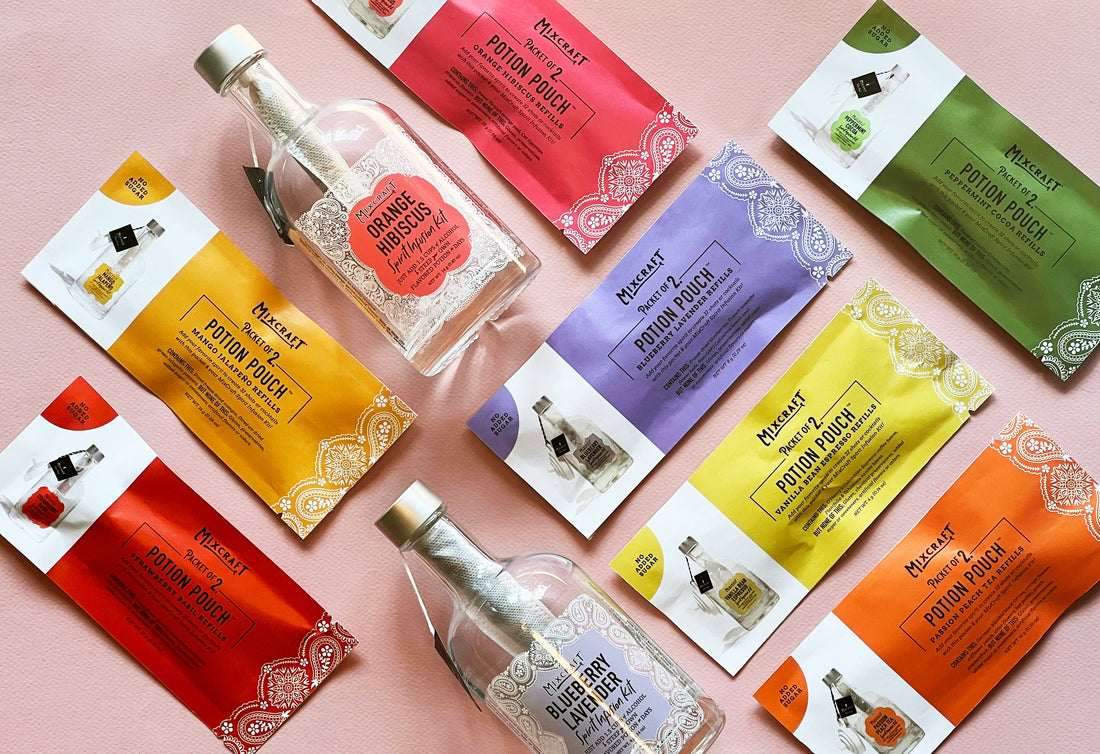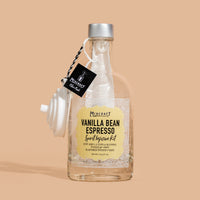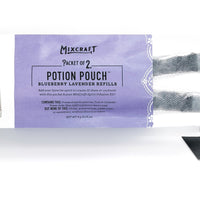 Vanilla Bean Espresso Refill Packet (Set of 2 Potion Pouches)
MAKE UP TO 32 COCKTAILS
Already have your MixCraft Spirit Infusion Kit, but find yourself thirsty for more? Reuse your bottle! Each Refill Packet contains 2 Potion Pouches to make up to 32 cocktails. Resealable foil packet includes craft cocktail recipe.

FLAVOR PROFILE: 
With O'Henry's Colombian Supremo coffee beans & the highest quality Planifolia & Tahitensis vanilla beans, this blend is dark & smooth.


WHAT YOU GET WITH YOUR REFILL PACKET: 
2 (two) Vanilla Bean Espresso Potion Pouches:
NET WT 8

 g (0.28 oz)


Filled and ready for you to tuck inside your Spirit Infusion Kit bottle, containing our exclusive blend of goodies that will make your infusion wicked good. You add nothing but your favorite alcohol.
The Vanilla Bean Espresso Potion Pouch contains this: 


O'Henry's Whole Colombian Supremo coffee beans, Whole Planifolia & Tahitensis vanilla beans.


But none of this: 
G

luten, Chemical preservatives, Added sugar or sweeteners, Artificial flavors or colors.

Craft Cocktail Recipe
Contains infusion how-to, plus our Mix Wizard's recipe for his craft cocktail, aptly named "Dark Vision".  

HOW TO CRAFT A KILLER VANILLA BEAN ESPRESSO SPIRIT WITH THIS REFILL:  

Place 1 Potion Pouch in your Spirit Infusion Kit bottle.

Fill bottle

with 1.5 cups of your chosen spirit. (Vodka, Whiskey & Rum are great choices with the Vanilla Bean Espresso flavor profiles.

 
Steep

2 days or to taste. First steep makes 8 shots/cocktails.

 

Chill or freeze &

sip or shoot

straight. Or

swirl up a skinny cocktail by mixing with coffee & your favorite lo-cal sweetener. To try your hand at a truly impressive concoction, follow our Mix Wizard's cocktail recipe for the craft cocktail listed on the packet. The "Dark Vision" recipe is also featured on Food Network's Food.com site. Or search recipe #542360. Want more options? Check out our Recipe Book. 
Re-infuse

Potion Pouch with another round of spirits, if desired, to yield another 8 shots/cocktails. Discard Potion Pouch & enjoy potion within 1 month.